Whole House Audio: Here's What You Need to Know
Explore the Basics of Home Music Distribution Systems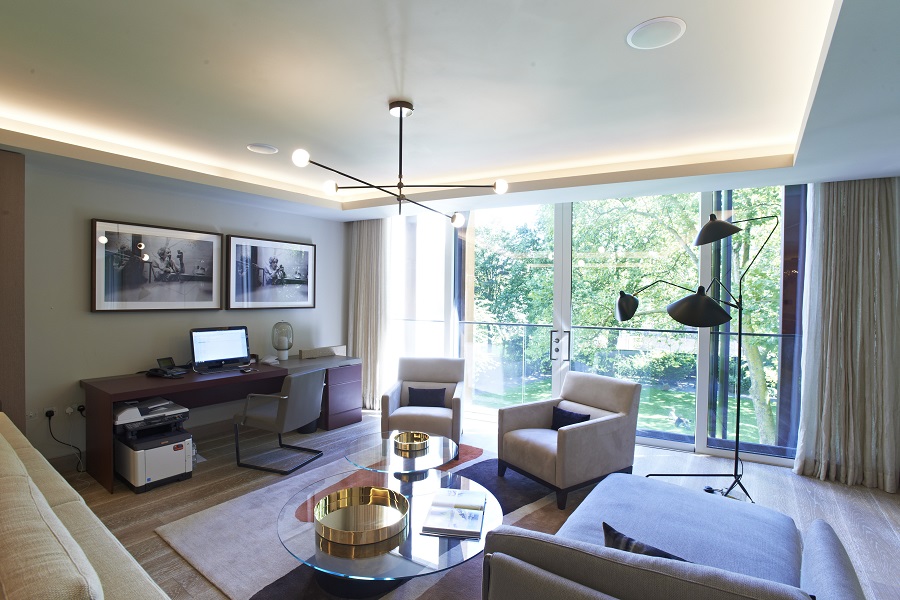 Imagine pressing a single button and music from your favorite radio station plays through your kitchen's in-ceiling speakers as you prepare for your day.
Or, press a different button in preparation for a gathering and listen to your perfect party playlist fill your home.
In the mood to relax? Enjoy calming music from your bedroom speakers, then have the song follow you to the backyard so you can sit by the pool.
Whether you're an audiophile or you just like the idea of listening to high-fidelity sound from anywhere in your home, an audio distribution system is the best way to jam out in your Chandler, AZ property.
Below, we'll explore some of the basics of whole house audio. Simply keep reading to find out more.
SEE ALSO: 3 Essentials for Smart Home Automation
How do Audio Distribution Systems Work?
In a normal sound system setup, you have equipment in one room that all works together, usually via wired connections. You adjust the volume or pick the song, and the music plays out of connected speakers.
With this setup, if you want to listen to music in another room, you'd have to double the equipment and still have to deal with the fact that those two systems aren't connected to each other. The songs wouldn't play in sync, and if you adjusted the volume in one room, it wouldn't affect the sound in another room (even if you wanted it to).
Not ideal!
An audio distribution system solves this problem by connecting all of the equipment throughout your property. One audio receiver distributes music to connected speakers, amplifiers and soundbars in every room.
This setup cuts down on the amount of equipment you need, and it provides that seamless experience where you can listen to the same song in one, multiple, or every room in your property.
Wired or Wireless?
A wired audio distribution system includes physical wiring (usually through the walls and ceiling) that connects all of the different equipment.
Wireless audio systems, meanwhile, can consist of a combination of speakers, soundbars and amplifiers that all communicate via Wi-Fi or Bluetooth, so you don't have to worry about wiring configuration.
Generally speaking, wired systems get more reliable performance, but that's not to say that wireless isn't an option! It just means that we'll take extra care to ensure that your home has a robust network infrastructure in order to set up your system for success.
How Do I Control My System?
To get the ultimate experience out of your whole house audio, we recommend merging your sound system onto a Control4 platform so that you can easily manage your music.
With Control4, from the convenience of an easy-to-use interface on a touchscreen, a remote control or a laptop, smartphone or tablet application, you can choose to play whatever media you desire.
Can You Customize a Whole House Audio System?
The answer is a resounding "yes."

You can decide which audio components to include in individual rooms, and we can place them accordingly so that you receive the best sound quality from the moment you activate your system.

You also can separate your audio distribution system into specific "listening zones" through your Control4 application.

That means it's possible to enjoy an iHeartRadio station from your great room, for example, while another family member simultaneously listens to their favorite album in their bedroom.

If you want to learn more about whole house audio, we encourage you to reach out to us. We not only can install a custom solution for your Arizona area home, we also can answer any audio distribution questions you might have.

To get in touch with us, you can call us at (480) 361-9500, or you can fill out a short form on the page linked below. We look forward to assisting you!

No video selected.