Home Spaces
Enjoy smart home automation technology that's simple to use and enhances your lifestyle throughout your entire home, a few rooms, or just one room. You always have the option to start in one area or a few areas and expand later. We'll help you determine the best solutions for your space whether it's new construction in Phoenix, a remodel in Gilbert, or a retrofit in Tempe. Explore the possibilities and discover how you can experience added convenience, comfort, security, and aesthetics in your Arizona home.
Theater
Want a real theater experience in your Gilbert, AZ home? With a professional home theater system, we can create a dedicated private cinema in which the environment is precisely designed & engineered to provide maximum movie and music enjoyment. The room is isolated from outside noise with special acoustic treatments and audio is optimized with measured speaker placement. Cozy up on plush theater seating positioned specifically for the ultimate viewing experience of your big screen. Lighting is also controlled so when you press a single button, the lights dim and the show begins. Press pause and lights dim up so you can get more popcorn and soda.
Common Solutions
Home Theater

Home Media

Lighting Control

Motorized Window Treatments

Acoustics

High Performance Audio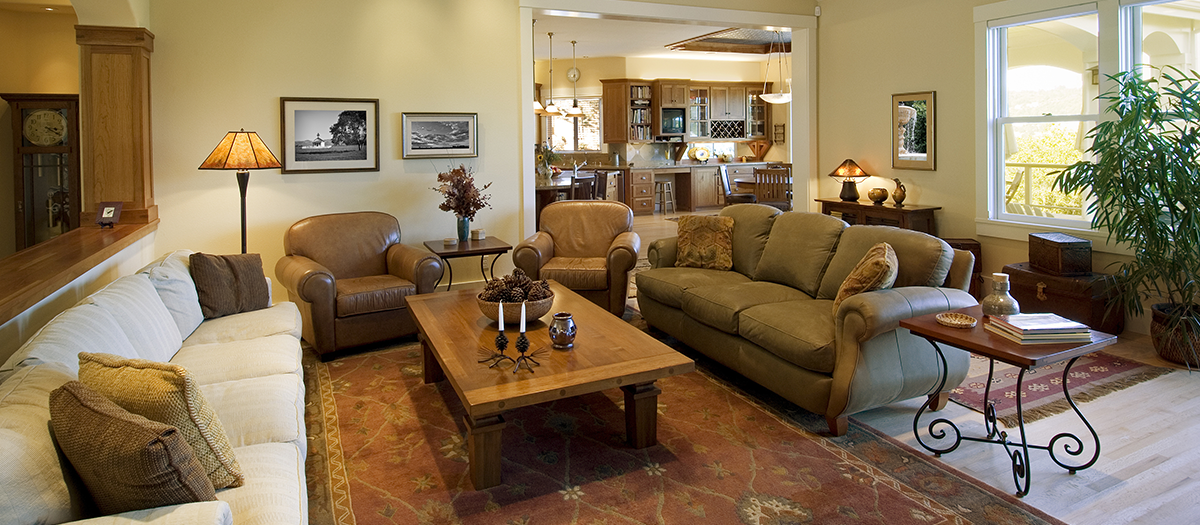 Family Room
Transform your family room effortlessly depending on whether you want to relax, play games, read, or watch TV together. Unclutter the coffee table and reduce confusion with the simplicity of a single remote the entire family can use to control everything: TV, music, streaming content, DVD player, lights, shades and temperature. Home entertainment equipment can be concealed so you only see and hear it when you want to and your family room keeps the sense of style you desire.
Common Solutions
Smart Home Control

Home Media

Lighting Control

Motorized Window Treatments

Hidden Audio / Video

IT / Telecommunications
Outdoor
On beautiful weekend afternoons in Tempe, AZ, why not have family and friends over for a barbeque, watch your favorite sports team and then wind down the evening with some great tunes and perhaps take a dip in the pool or hot tub? There's a wide range of technology solutions built to withstand outdoor elements without compromising performance. Connect your whole house audio system to the outdoors, then add Lutron lighting control to make the perfect entertaining space or a personal retreat for relaxing after a long work day. TVs weather the storm and sun while minimizing glare for quality viewing even on a bright day. Outdoor lights automatically adjust at sunset to create ambiance and enhance safety.
Common Solutions
Smart Home Control

Outdoor Entertainment

Lighting Control

Pool / Spa Control

Security

Audio / Video
Bar / Game Room
Score big with a bar or media room to watch the big game on one sleek TV or multiple TVs. Sports fans or consummate entertainers will cheer about how smart home automation technology makes it easy to choose HD video from different sources such as cable, satellite, Apple TV, or Playstation® whether it's in the room or on the other side of the house. Full control of entertainment, lights, shades, and temperature is at your fingertips from a sleek touch screen, remote, or smart device. Set the scene in your "man cave" with lights and music for a game of pool or foosball. If the doorbell rings while you're enjoying a cocktail, check to see who's at the door without having to move from your seat.
Common Solutions
Smart Home Control

Home Media

Audio / Video

Lighting Control

Climate Control

Security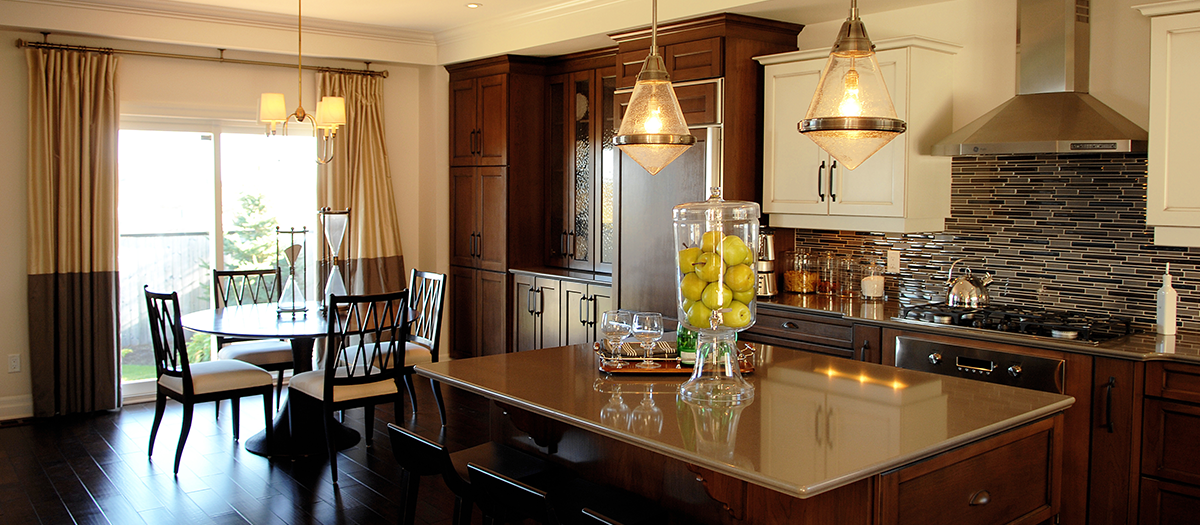 Kitchen
Whether you're in Chandler, Scottsdale, or Tempe, one thing remains the same: Kitchens are the central hub of the home. With smart home automation, you can easily change the ambiance of the space for cooking, cleaning, entertaining, doing homework, or reading. Imagine pressing "Prepare" and your favorite music playlist comes on, motorized shades raise to fill the room with sunlight, and counters brighten accordingly. You can keep an eye on the kids from the touch screen or see who's at the door when the doorbell rings. Simply use the intercom from the same control to tell them dinner is ready instead of shouting. Keep counters clear and focus on the granite countertops, Viking range or Sub-Zero refrigerator, not the wires, speakers or TV.
Common Solutions
Smart Home Control

Lighting Control

Motorized Window Treatments

Audio / Video

Security

IT / Telecommunications
Whole Home
Create the ultimate lifestyle of comfort and convenience throughout your entire home with smart home automation technology. Eliminate the need to walk from room to room to adjust window shades, lights, temperature, and enjoy music and video in any room you want it to be. When you leave for work in the morning, press the "Away" button to transform your Mesa, AZ home: turn off all the lights, lock doors, arm the smart security system, set the temperature, lower motorized shades, and power down non-essential devices. Entertain with ease not having to run around the home to set lights, shades and music to create the perfect ambiance.  Whether from an easy-to-use touch screen, remote, customized keypad or mobile device, total smart control of your entire house is always at your fingertips.
Common Solutions
Smart Home Control

Centralized Distribution

Lighting Control

Audio / Video

Security

IT / Telecommunications